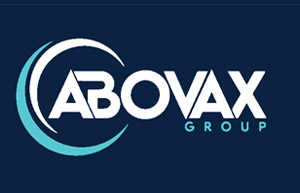 Abovax is an African healthcare company that provides integrated healthcare and financial services solutions to individuals and corporations across the continent. Established in 2017, the company's main objective is to provide access to technology-based solutions with the view of reducing the inequalities within the healthcare and financial services ecosystem on the continent and beyond.
Through its wholly-owned subsidiary ABX Health, Abovax focuses on developing solutions that address the unique challenges linked to accessing appropriate and affordable healthcare in Africa. ABX Health addresses these continental challenges through its well-established medical and clinical service networks, which is one of the continent's largest.
Our extensive healthcare network includes a diverse private hospital network, medical centres, home-based care practitioners, occupational health, diagnostic services, and international patient management. Operating in over 20 countries, the company collaborates with more than 7,500 skilled consultants, general practitioners, and specialists to deliver personalized care to over a million patients.
We are also a proud operator of medicine supply and collection centres across the continent which provide additional in-country support services to clients. The company's international doctor network offers private GP and specialist services that cater to the specific needs of patients, allowing them to access highly skilled doctors through phone, video, home visits, or treatment centres.
ABX Health provides comprehensive mobile and home-based healthcare services, allowing patients to receive acute medical care such as medication prescriptions, blood tests, and wound suturing from the comfort of their own homes. Through partnerships with top medical specialty practices, ABX Health delivers superior care to patients in their preferred location.
Moreover, the company offers healthcare solutions to individuals seeking world-class medical treatment in countries such as South Africa, UAE, India, the UK, and the EU, catering to the private, mid-ti-high-end health market. The company tailors its services to each patient's specific requirements and ensures clear and direct communication with patients, their families, and medical professional worldwide.
+27 10 141 0086
+27 86 698 1203
info@abovax.com
admin@abovax.com