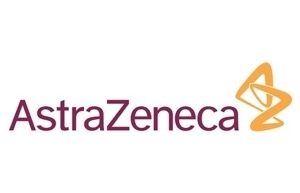 AstraZeneca is a global innovation driven biopharmaceutical company pushing the boundaries of science to deliver life-changing medicines.
OUR VISION OF TOMORROW INSPIRES OUR ACTIONS OF TODAY
Science can change our vision of the world and how we deal with the diseases that affect us. The future of treatment for many of today's diseases lies in uncovering disease mechanisms that are newly emerging or are still to be discovered. Science challenges us to push the limits of what is possible to deliver life-changing medicines for patients in Africa. This is why we put science at the centre of everything we do.
OUR THERAPEUTIC AREAS
We market medicines that are designed to improve the health and quality of life of patients, focusing on 3 main therapy areas: Respiratory and Immunology; Cardiovascular, Renal and Metabolism (CVRM) with newer treatments in Type 2 Diabetes Mellitus being our core strength; and Oncology with targeted and immune-oncology therapies being the future portfolio in cancer management.
WORKING WITH OUR HEALTHCARE PROFESSIONALS (HCPs) IN AFRICA
We engage extensively with our HCPs, from participation in clinical trials and as part of our sales and marketing work, ensuring that clinicians have the best access to information about our products in order to make appropriate treatment decisions, delivering better patient care.
PARTNERING WITH GOVERNMENTS AND POLICY MAKERS IN AFRICA
Our Continent's future social and economic development will depend on an equitable and inclusive healthcare system that is able to respond to the healthcare needs of all Africans. At AstraZeneca we are committed to working with governments, policy makers and regulatory bodies across our markets on healthcare reform to deliver a sustainable solution that ensures patients encounter fewer barriers to treatment.
SUPPORTING OUR PATIENTS AND COMMUNITY
Our commitment to improve health outcomes for African patients extends far beyond our medicines. We offer programmes that advance patient health and access along the care continuum and provide reliable support networks.
When we see an opportunity for change we seize it and make it happen, because an opportunity no matter how small can be the start of something big.
Visit us on: https://www.astrazeneca.com