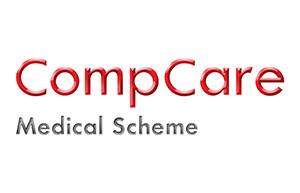 CompCare Medical Scheme is known for providing healthcare cover that really counts. A true understanding of the individual needs of the South African healthcare consumer along with a strong service ethic and affordable, customer-focused benefit options are what make us a top ranking South African medical scheme.
With a proud track record of 44 years, CompCare is one of the most enduring and well respected medical schemes in the country. Members come first at CompCare where our client-centric, results-driven approach underpins every aspect of our service offering.
Throughout the years the scheme has maintained its reputation for reliability and is today stronger than ever. Our knowledgeable, competent and experienced team, from dedicated case managers to helpful contact centre agents, support our members at every stage of their healthcare journey, backed by robust and streamlined processes that ensure efficiency with a caring approach at every touch point.
Ever cognisant of the demand for affordability matched with uncompromising quality, our extensive modular offerings are designed around meeting member needs on multiple levels, ranging from highly comprehensive to innovative new generation product offerings, including efficiency discount options that translate to savings of up to 25% in contributions.
Our outstanding wellness benefits paid from the scheme's risk pool do not affect our members day-to-day and savings and count among some of the richest on the market, demonstrating the additional lengths we go to in caring for our members. We strongly encourage all our members to leverage these benefits in achieving their individual health and wellness goals.
We are keenly aware of the ever-present need for healthy, high-functioning teams within companies that require a spectrum of medical scheme options to accommodate varying budgetary requirements and personal circumstances while ensuring staff are well and truly covered. On the other hand, we are well acquainted with the needs of the modern family and offer a selection of children's benefits that are particularly well received by members.
Our superior preventative benefits are designed to promote better health for each individual member, alongside meaningful cover for life's unforeseeable moments so that every man, woman and child who is part of the CompCare family has a medical scheme they can count on, time after time.
CompCare – we care more.