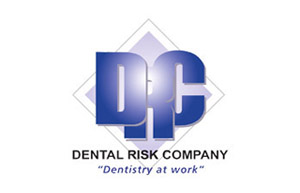 DRC's differentiating factors
Dental Risk Company (DRC) is a B-BBEE-Level 1 leading managed care organisation operating in the healthcare industry for more than two decades. DRC has more than 1.3 million lives under clinical adjudication. With our clinically qualified and experienced team and contracted network, Medical Scheme clients receive maximised dental care based on their benefits. DRC has also been recognised for its excellence as a managed care organisation at the PMR. Africa Awards consecutively for eleven years.
Our Offerings
Our management of oral health benefits, ensures that the quality of healthcare for all Medical Scheme clients is enhanced. DRC facilitates the full dental administration process where claims and authorisations are measured against established and regularly reviewed protocols. We specialise in managing dental costs and access to the correct treatment via a robust administration system whilst providing clinical adjudication services for our clients and service providers. We provide affordable and quality care whilst ensuring access via our dental provider network to accommodate Medical Scheme Clients. Our contracted Dental Practitioners are provided with annual guidelines and are informed monthly of any important notices concerning our clients benefits, processes and requirements.
Benefit design is one of our fundamental services to medical schemes as we support our clients by providing customised reports that address identified issues and trends that deliver value to their members. DRC's interventions and guidance has proven to further enhance and grow the available dental benefits for Medical Scheme members.
Risk management is included and involves the consistent profiling of providers, engaging providers on anomalies detected and frank discussions that ensure we understand the specific geographical challenges faced in all areas where anomalies are identified. Identified and understood differences in geographical areas allow for strategies to be implemented that are area specific to the demographics and the objective remains the enhancement of the Medical Scheme clients overall oral status in these areas while ensuring cost effective care is provided.
DRC recognises a client's and member's value at the point of contact. Our client experience strategy is based on convenience, knowledgeable assistance, friendly and professional services, and ensuring that calls are resolved on the first contact. We ensure that our call centre department accomplishes daily targets and that the standard service level agreements are achieved. Our enquiries division is trained and equipped to resolve varying levels of escalations. This division is essential as they support first-level agents which is our call centre agents. High-level escalations and cases that are mainly received from Medical Scheme clients are handled by our client relations department. Our client relations department is responsible for ensuring that thorough investigations are done when a high-level enquiry has been logged with this department.
For DRC, learning and development is about creating a culture and environment for our employees to learn and grow. Our learning and development programme ensures that all agents receive basic clinical training, product knowledge training, and soft-skills training on a every quarter.
Our Value-Added Services
Through DRC's mandate and responsibility as a managed care company, stakeholders are guided by reports on managed care interventions supplied by our in-house system and data mining capabilities. The realisation that was unanimously agreed upon was that there remained a gap in the dental market where members of medical schemes and insurance companies required a better overall understanding of their oral status and how to improve this.
The above points to an expanded approach of been able to educate and impact the lives of all South Africans regarding their oral IQ and their oral status. Improvements of this will lead to the overall improvement of an individual's health status.
Mobile Dental Care (MDC) provides mobile dental facilities that facilitates convenient access to oral care. MDC provides on-going scheduled dental care with the objective of measurable improvements of our clients' oral health status.
Conclusion
DRC has grown over years and we have been fortunate to gain new business, gain exceptional talent and have the continuous opportunity to compete in the industry. We advocate and promote sound ethical preventative dental treatment that assists in enhancing a person's oral wellbeing and reduces healthcare costs over a period of time.
Contact us
087 943 9611
enquiries@dentalrisk.com
Visit our website:
DRC – www.dentalrisk.com
MDC – www.mobiledentalcare.co.za