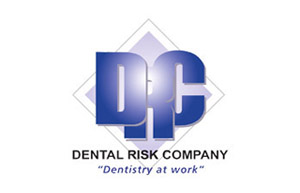 Dental Risk Company Profile
Dental Risk Company (DRC) a subsidiary of Pan African Managed Care has been operating in the healthcare industry for more than two decades. DRC is a B-BBEE level 1 leading managed care organisation with more than 1.4 million lives under clinical adjudication.
Our values:
· Client driven: We put our clients first – we treat all healthcare stakeholders with respect at all times.
· Commitment to excellence: We set goals and define milestones – being consistent and remaining committed to our objectives and being knowledge driven.
· Compassion and respect for people: Willingness to assist – we pledge to treat others with dignity and respect.
· Commitment to integrity and ethical practice: Client service integrity, integrity in management practices, and personal integrity where we practice honesty and high ethical standards.
Our vision is to provide funders with quality and cost effective clinical and administrative services. DRC facilitates the full dental administration process for medical schemes and health insurance companies where claims and authorisations are measured against established and regularly reviewed protocols. DRC ensures that members' dental benefits are coordinated accordingly.
Our mission is to provide patient-centric healthcare access with excellence in quality, through our provider network. We have a well-established individually contracted provider network of more than 2400 dental providers across the country. By maintaining relationships with dental providers, we improve claims payment accuracy and act as a link between our clients and the practices.
We offer a variety of services:
· Claims and authorisations adjudication: DRC ensures that all processed claims and authorisations are measured against established protocols.
· Risk management: We use our clinical and administrative systems and processes to evaluate claims against embedded protocols. Power BI software is used for data mining anomalies for provider profiling in order to manage risk.
· Benefit design: Power BI software is used for data mining to assist in advising clients.
Visit our website:
DRC – www.dentalrisk.com
MDC – www.mobiledentalcare.co.za