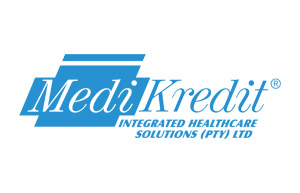 MediKredit – Leading edge health technology
With eight decades of solid gold service to our credit no other South African healthcare company has a more accomplished or long-standing track record than MediKredit. As early pioneers we saw potential where others did not, leading a generation of healthcare claims management solutions while remaining at the forefront of innovation.
Today our global, electronic health benefit management expertise extends across pharmacy benefit management, claims switching and processing for both the public and private sectors, provider network management and real-time connectivity to healthcare funders through the MediKredit integrated healthcare technology platform.
Maximising cost savings requires ultimate efficiency. The MediKredit claims processing solution is one of the fastest, most robust online real-time adjudication solutions in SA, servicing approximately three million lives across 451 medical schemes and other health funder options, comprising more than 270 million claim lines annually. Our 'always on' technology is the same as that used internationally by banks and stock exchanges, so that the members of the schemes we serve have uninterrupted access to their medicine benefits.
A fully accredited managed care services provider, MediKredit's integrated chronic medicine management programme ensures that healthcare funders and their beneficiaries have access to clinically appropriate, cost-effective chronic medicine benefit management at all times.
As the developers of the National Pharmaceutical Product Interface (NAPPI) coding system MediKredit owns, manages and maintains this globally unique national coding system which identifies all pharmaceutical, surgical and healthcare consumable products in South Africa. The system enables the electronic transfer of information throughout the healthcare delivery chain with forward thinking functionality.
Since making the NAPPI® Coded Essential Medicines List with Master Procurement Catalogue integration available as an open-source tool last year, MediKredit has begun to make inroads in assisting to close the gap between private and public sector medicines as our healthcare community navigates new pathways that lie ahead.
MediKredit's commitment to strengthening the future of healthcare in SA was further demonstrated by its response to the COVID-19 pandemic during which the company implemented a solution in collaboration with the National Department of Health enabling private sites to provide COVID-19 vaccination to the uninsured population. To date, MediKredit has adjudicated COVID-19 vaccine and administration claims for over seven million vaccinations.
We have a deep understanding of the South African healthcare landscape and consider it our duty to continue pushing the boundaries of technology to address the complex and evolving needs of stakeholders in this rapidly changing environment.