Pan African Managed Care (PAMC)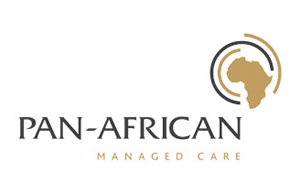 PAMC's differentiating factors
Pan African Managed Care (PAMC) as an accredited managed care company is also the holdings company for Dental Risk Company (DRC) and Mobile Dental Care (MDC), where both entities are 100% subsidiaries of PAMC.
PAMC's extensive clinical administration and managed care capabilities founded in DRC have been further enhanced over the years to provide additional managed care interventions in the general practitioner environment targeting day-to-day benefits. As an organisation, our mission is to promote and expand access to clinically efficient and effective healthcare services with measurable outcomes.
PAMC is currently servicing more than 400 000 lives through its contracted network applying clinical adjudication and administration in the health insurance market. With our clinically qualified and experienced team and contracted network, patients receive maximised care based on their benefits and unique member profile. We enhance clients' healthcare outcomes through management of the twenty eight CDL (chronic disease list) conditions that should be pre-dominantly managed by general practitioners. PAMC has created CMS approved treatment baskets of care that are applied to every registered patient ensuring enhanced benefits with the end goal of reduced upstream specialised or hospital costs.
Our Offering
PAMC focuses on improving the health status of patients through its individually contracted general practitioner network. We promote and expand access to health care services and we contribute to this by having clinical protocols and baskets of care in place to maintain and improve the quality of healthcare. This is achieved by monitoring the treatment of CDL conditions in accordance with our protocols and baskets of care.
PAMC has an in-house system that facilitates clinical managed care interventions, when processing authorisations and claims according to benefit structures. PAMC's claims processing offering covers but not limited to general practitioner consultations, pathology, radiology and specialist claims. Interfaces exist with other 3rd parties to facilitate claims processing for pharmacy, optometry and hospitals claims. Authorisation requests are clinically adjudicated as per benefit structures, ICD10 codes and protocols. Providers and members are informed of the outcome.
Our client services department consisting of a call centre and enquiries division represents PAMC as the first point of contact and strives to act as the point of resolution. Depending on the complexity of the enquiry, we have an escalation process in place that extends up to senior management level, guaranteeing adherence to agreed SLA's on a daily basis.
Benefit design is one of our fundamental services to clients as we support our clients by providing customised reports that address identified issues and trends that deliver value to their members. PAMC's interventions and guidance has proven to further enhance benefits for clients and their members while ensuring that their benefits are
unique to their requirements and providing a differentiating factor to support their marketing and member growth strategies.
Risk management is included and involves the consistent profiling of providers, regarding their clinical outcomes and effectiveness of managing PMB conditions associated to day-to-day cover. Engaging providers on their clinical outcomes and assisting in driving towards a medically compliant member base.
PAMC has a well-established provider network that consist of scripting and dispensing general practitioners across the country. Our provider network is essential in our in services as it ensures patient access to network care. Our provider relations division maintains communication to contracted service providers on covered treatments, scheme rates, registration processes regarding PMB or CDL conditions and scheme rules.
We have adequate provider coverage across the country and members will be able to conveniently select contracted providers in their areas using all types of channels such as website portals and personal telephonic communication.
Conclusion
Our main objective is to promote and expand access to clinically efficient and effective healthcare services with measurable outcomes. In all that we do, we ensure that we are knowledge, results and information driven, and that relevant ethical and clinical issues are addressed.
Contact us
087 943 9612
enquiries@pamc.co.za
www.pamc.co.za