Pan African Managed Care (PAMC)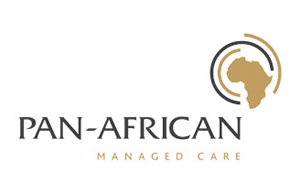 Pan African Managed Care profile
Pan African Managed Care (PAMC) is an accredited managed care organisation that provides risk management and general practitioner network management. PAMC specialises in provider network management which results in improved clinical outcomes targeting the main day to day PMB conditions as listed in the current Chronic Disease List.
Our values:
· Knowledge driven: To continue to learn and improve
· Ethically sound: To address relevant ethical and clinical issues.
· Information driven: To ensure that information is managed and confidential
· Results: To exceed expectations.
Our vision is to enhance the quality of our clients' healthcare outcomes through the implementation and management of our clinical interventions with providers. PAMC promotes and expands access to health care services by having clinical protocols and baskets of care in place. PAMC developed extensive clinical protocols based on the Chronic Disease List. These protocols contain guidelines on the diagnosis, treatment, and monitoring of these conditions.
Our mission is to promote and expand access to clinically efficient and effective healthcare services with measurable outcomes.
We offer a variety of services such as:
· Primary healthcare and CDL management: PAMC utilises clinical protocols to manage its primary healthcare network.
· Claims and authorisations adjudication: PAMC ensures that all processed claims and authorisations are measured against established protocols.
· Risk management: We use our clinical and administrative systems and processes to evaluate claims against embedded protocols. Power BI software is used for data mining to determine anomalies for provider profiling in order to manage risk.
· Benefit design support: Power BI software is used for data mining to assist in advising clients on benefit design.
· Provider network: PAMC ensures that members receive the best possible access to primary healthcare through our baskets of care applied by its 3840 contracted general practitioners.
PAMC continuously measures and manages members clinical outcomes in conjunction with our contracted primary healthcare network.
Contact us
087 943 9612
enquiries@pamc.co.za
www.pamc.co.za