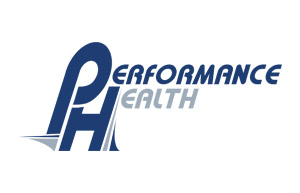 About Performance Health – Innovation in trusted hands
Making its debut at the BHF Conference is the newly revitalised Performance Health, an 'innovative company in trusted hands'.
Performance Health is an entrepreneurial, majority black-owned healthcare enterprise with a significant black woman ownership and is a pioneer in the managed care sector of the healthcare industry. Under its new leadership, Performance Health is paving the way to provide healthcare with a primary focus on the public sector where it intends to make a difference in the delivery of healthcare to the previously disadvantaged while contributing positively to NHI.
Performance Health, a pharmaceutical benefit management provider, has built an impressive track record and knowledge base spanning 27 years as a subsidiary of MediKredit. It became an unconditionally CMS accredited Managed Care Organisation in 2004, a status it has held ever since.
In 2022 PH Partners, led by Dr Mandisa Maholwana, acquired a substantial share in Performance Health. Under her aegis as managing director, the company has expanded its service offering to include clearing house services and is harnessing its extensive institutional knowledge and expertise to play a newly defined, central role in the public healthcare sector. Dr Maholwana and her team will focus on building relationships with public sector clients, while working at various levels with the Department of Health, to add value where possible, while improving healthcare delivery and access.
The systems of Performance Health are configured for optimal performance, redundancy and security with a robust cyber security framework ensuring the safety, confidentiality, integrity and availability of data. The company is well known for its trusted systems, vigorous processes and proactive evidence-based medicine principles.
The instantaneous nature of the Performance Health PBM service provides healthcare providers, clients and beneficiaries with information at the point of service, thereby offering choice while ensuring accountability in healthcare decision making.
With experience in online real-time pharmaceutical benefits management of close on three decades, Performance Health provides leading-edge evidence-based medicine risk management to several healthcare funders while delivering significant savings.
With its innovative, refreshing take on pharmaceutical benefit management and clearing house capability, Performance Health is owner managed by a hands-on entrepreneurial team with extensive pharmaceutical experience, a commitment to excellence and a strategic vision to deliver sustainable, appropriate healthcare services to the public sector. The company is led by seasoned healthcare professionals and experts with a passion and belief in the value of patient-centricity in a changing South African healthcare landscape.